Ceri and I recently took a break from the madness of day-to-day life (and more specifically, her campaign for re-election) and spent the night in York.
After depositing our children with grandparents, we took an easy drive down the city, pulling in at our first destination: the Minster Hotel on Bootham. I'd requested a room we had previously stayed in, and wasn't disappointed (although the mattress was a bit lop-sided!).
Despite Ceri's recent hard work, we resisted the temptation to go straight to sleep and headed instead to The Ivy (stopping for a brief drink at the Slug & Lettuce).
Here, we ordered from their Friday night Dream Champagne Dinner menu.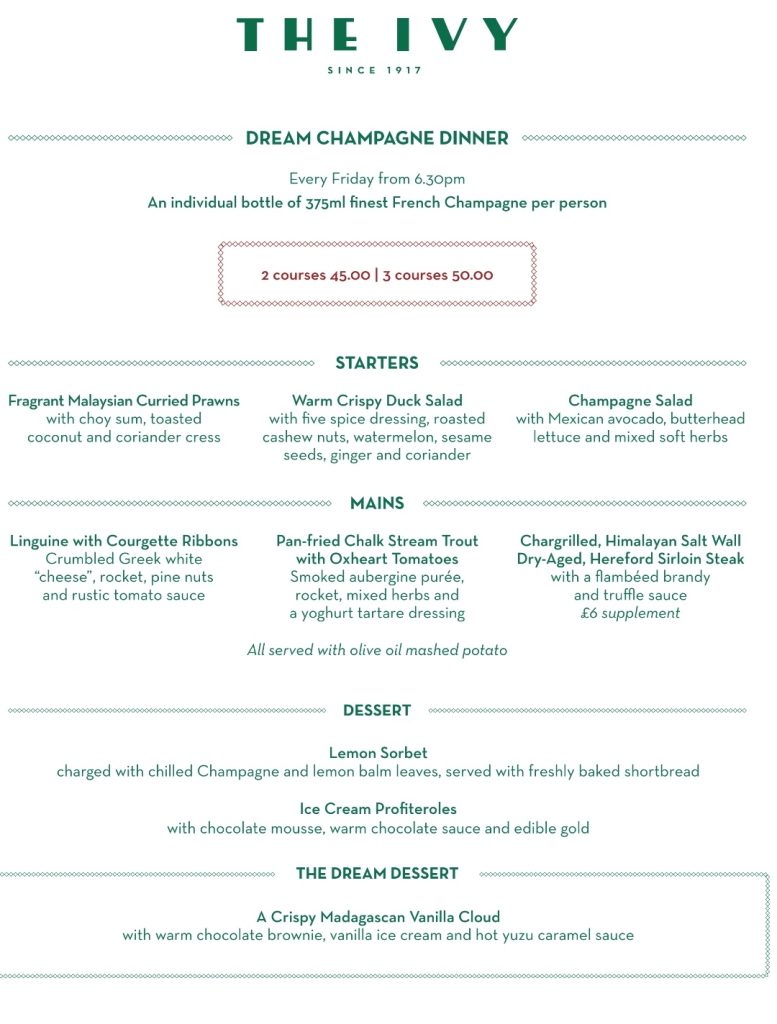 I had the Fragrant Malaysian Curried Prawns, Pan-friend Chalk Stream Trout with Oxheart Tomatoes, and Crispy Madagascan Vanilla Cloud. Ceri had the Warm Crispy Duck Salad, Linguine with Courgette Ribbons, and Lemon Sorbet.
We also enjoyed most of the two bottles of champagne (the most champers I've ever drunk, as I don't usually like it).
Neither of us were disappointed. The food was all-round excellent, we shared from each other's plates to taste, and the meal was well worth the price. (Incidentally, mashed potato made with olive oil was a revelation!)
After agood night's sleep and hearty hotel breakfast, we popped into York, then to Helmsley. Lunch at the walled garden Vinehouse Cafe finished, we finally drove home and collected our children.